Spring Event: Awakening Mentor Genius
Inner Work for Outer Impact
Join us May 12 - May 15 for a men's leadership development, skill-building, community-centered weekend at Camp Arrowhead in Zirconia, NC.
How does exploring our inner world allow us to better connect to another's experience?
What does it mean to be an effective mentor?
What skills must we nurture in order to show up in a powerful way as a leader and community member?
These are not rhetorical questions. The mythologist Michael Meade claims that mentoring is an archetypal activity; that is, we all hold within us a blueprint for contributing to others' growth. It is up to us to unlock this potential.
Join us as we search for the mentoring "genius within", with assistance from the archetypal framework laid out by Robert Moore and Douglas Gillette.
Participants will leave this weekend with
A deeper understanding of their unique mentoring gifts,
Specific tools for mentoring drawn from Journeymen's work, executive coaching models, and applied psychology,
Awareness of avoidance patterns that sabotage one's ability to hold leadership,
A sense of connection to a healthy community of men,
A clear sense of the inner, possible untapped resources of archetypal wisdom,
And a more clear sense of their capability and responsibility to make a difference in the next generation of young men.  
Each day we will use myth and experiential activity to dive into a specific male archetype (King, Warrior, Magician, Lover), examining our relationships to this inner character and the promise that each carries. Along with the study of archetypes, we will work through specific skills that can set us apart as excellent leaders & mentors:
Warrior - Balancing appropriate structure: How do we balance boundaries with freedom?
Lover - Recognizing positive intent: How do we see the deeper intentions behind behavior?
Magician - Asking engaging questions: How do we ask questions that summon up problem solving skills and curiosity?
King - Blessing others: How do we affirm the talents of others in a way that promotes autonomy and self-esteem (rather than codependency)?
The event will run from 3:30 pm on May 12th through 2:00 pm May 15th. Tuition for participants is $400 which includes food and modest lodging, with a sliding scale available as needed.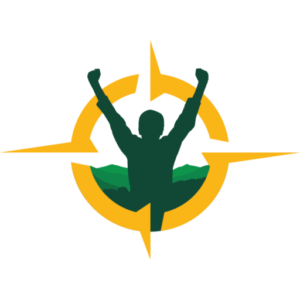 Recent News
Keep in Touch
Subscribe
Our Champions
We'd like to offer our heartfelt thanks to the following sponsors and financial supporters for making this work possible: