Journeymen Mentoring
As a mentor with Journeymen, you'll have the opportunity to meet other men in your community who have committed themselves toward building a better future through mentorship. The core of your responsibility as a mentor is to support the young men in the Journeymen program through Listening to them, Accepting them for who and where they are, Modeling integrity for them and Blessing or Praising them for their strengths, efforts and growth.
As a mentor, the lion's share of the effort for cultivating a deep, trusting relationship with a young man falls on you. Mentors should not expect to be "met in the middle" but will continually have to reach out and express interest, openness and support of these young men to build a friendship.
Journeymen's mentors commit to upholding Journeymen's core values—Accountability; Responsibility; Integrity; Resiliency; Self-Awareness; Authenticity; Compassion/Empathy—within a mentoring approach encapsulated in the acronym LAMB: Listen, Accept, Model and Bless. So, though we have guiding values and we seek to cultivate in ourselves and develop in the mentees, Journeymen mentors accomplish by establishing trust through listening and accepting the young men for who they are and where they are at. Likewise, we strive to challenge them to reach new levels in their integrity by reaching new levels in our own and modeling that for them. Finally, we embolden and encourage them by seeing and blessing them for their strengths, unique talents, efforts and personal growth.
Commitment is the most important and core aspects to a successful mentoring relationship. Simply by showing up in a non-judgmental way, over and over and over again, mentors demonstrate to young men that they are reliable, that they care, that this relationship is, indeed, important to them and that they can be trusted. Mentors in the community program commit to a minimum of 5 hours per month for the duration of a year. Mentors in the school program commit to one hour per week, for the duration of the school year. Mentors in the after-school Crafting Passages program commit to 2 hours each week for a ten-week session in the fall or spring semester.
As a mentor, you'll have myriad opportunities and formats for engagement. Journeymen's program is comprised of three primary components:
In-Groups
Journeymen's program offers a group mentoring model, wherein we hold ongoing weekly group mentoring meetings called "In-Groups" each month. These groups are the core of Journeymen's program. Attended by both mentors and mentees (or "Journeymen as we call them), in-Group meetings are structured opportunities to bond, have fun, share openly about our lives and explore what it means to be an empowered, conscious and conscientious man.
Participants learn about accountability, integrity, personal responsibility, honest communication, emotional literacy, and the importance of discovering and articulating a sense of personal mission in the world.
These are spaces in which J-Men are encouraged to talk about the events, emotions, and experiences of their lives. It is where they get to practice being fully alive and communicative among men and peers, and where mentors are challenged to model honesty, courage and authenticity.
Out-Groups
Each month, Journeymen organized weekend outings, which we call "Out-Groups." Out-Groups include outdoor recreation, sports days, service learning, skills-building workshops and field trips. The foundation of this program component is to provide opportunities to continue deepening the bonds of trust between J-Men and mentors, while exposing the J-men to new ways they can engage with their communities and to reintroduce the boys to the wonder of the outdoors, while reinforcing our regular team building initiatives.
Rites Of Passage
READ MORE ABOUT THE RITES OF PASSAGE ADVENTURE WEEKEND HERE
We are not formally structured to create one-on-one pairings between J-Men and mentors, primarily because we have developed our program around group mentoring, which provides an opportunity for the J-Men to learn from multiple men and integrate the best and most relevant parts that they can from each mentor.
All mentors have been subjected to state and national criminal background checks and an extensive in-take and assessment process.
Mentor Testimonials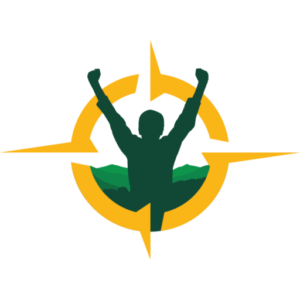 Rites of Passage
Get Involved