Journeymen In-Groups
Regularly scheduled mentoring groups, Journeymen's "In-Groups" are the core of our group mentoring model. In-groups are opportunities for mentors and boys to establish deep and lasting connections through open honest sharing and team-building activities.
Combining a mix of the fun and the serious—in-groups offer young men a chance to explore who they want to be while deeply getting in touch with who they are and confronting who they do not want to be—behaviors or attitudes that are holding them back.
Through group agreements like "confidentiality" and "speaking from one's own perspective" (using "I-statements"), the mentors and mentees learn the importance of integrity, honor and trust, and with time gain a deep sense of investment in and ownership of these groups while learning to support one another and derive the support they need from the container.
Community Program
Since 2008, Journeymen has been hosting community in-groups. Held in Asheville, these groups generally take place for two and a half hours on Monday evenings and offer J-men and mentors the best opportunity to form strong bonds and develop a deeper sense of self-awareness.
A combination of the "neutral" remote location and the long duration of these groups makes them J-men's best opportunity for developing leadership and group facilitation skills while forging lasting bonds with their fellow J-men and the mentors.
Community groups start at 6 PM and end at 8:30 PM. Starting with a half-hour of pizza, snacks and informal conversation and hanging out—at 6:30 PM we "check in" and officially start each group. The core of these groups is comprised of team-building games, topical discussions about relevant contemporary issues or developmental milestones or simply sharing in a confidential container what we are confronting and dealing with in our lives right now.
In-groups are focused on creating trust and connection while facilitating emotional development, building self-confidence, accountability, personal responsibility and conscientiousness. J-men are encouraged to take on more leadership roles, responsibilities and to serve as role models for newer mentees as their seniority develops within the group.
School Program
Journeymen is a program provider with United Way of Asheville and Buncombe County's Middle Grades Network and holds weekly in-groups at Enka and Erwin Middle School as part of their club programming. School in-groups are shorter but more frequent than our community groups and follow a linear topical "curriculum" each school year. Like any in-group, the school program is not focused on advising or teaching middle school boys—but on Listening to them, Accepting them for where they are at, Modeling integrity and Blessing them for their strengths.
These groups offer boys a chance to step out of being evaluated or judged while at school. Boys of all backgrounds, family situations and GPA's are encouraged to join this group as an opportunity for development of self-awareness, accountability, camaraderie and leadership.
After School Crafting Passages Program
Crafting Passages takes our established group-mentoring model and infuses it with opportunities for craft skills development in partnerhship with UNCA's STEAM Studio in Asheville's River District.
Learn more about our Crafting Passages Program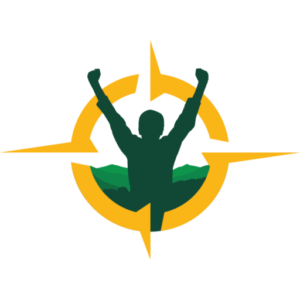 Rites of Passage
Get Involved