Our Program
Throughout Journeymen's program, our mentoring approach and philosophy is consistent: we do not try to fix boys, give "shoulds" or "should nots"— and we don't necessarily give advice unless asked. We are non-therapeutic.
Journeymen is about mentoring, which means allying with a boy's development. We train mentors to empathize with the boys while modeling emotional honesty, accountability and courage in they ways we relate to them and the ways we share about our own life experience. We employ the model of L.A.M.B. (listen, admire, model and bless).
Journeymen's program is comprised of three primary pillars:
In-Groups
Regularly scheduled mentoring groups, Journeymen's "In-Groups" are the core of our group mentoring model. In-groups are opportunities for mentors and boys to establish deep and lasting connections through open honest sharing and team-building activities. 
Out-Groups
Each month, J-men and mentors participate in weekend "out-groups" which include a host of fun activities like outdoor recreation, skills-building workshops, volunteer-based service learning or ball games.
Rites of Passage
Intentional rites of passage have played an important role in many cultures for thousands of years, as experiences that challenge boys in a safe way to consciously explore the men they wish to be adds a powerful dimension to their development into manhood.
We provide a safe environment in which diverse groups of young men come together in community and relate with their peers and mentors, so that they may allow their true unmasked selves to emerge. As they allow their true selves to surface, we honor them for exactly who they are and help them to recognize their unique gifts.
An important focus of our program is to help the boys develop an emotional vocabulary, which is to say that over time they can readily connect with their feelings and put them to words so that they can fully understand themselves, how they carry themselves and, quite simply: what they emotions are they are experiencing and why they may be coming up. For many teenage boys, this is a giant step toward maturing into men.
In the now famous quote by Frederick Douglass "It is easier to build strong children than to repair broken men," we believe the work of Journeymen is in building strong children for an even stronger sustainable future.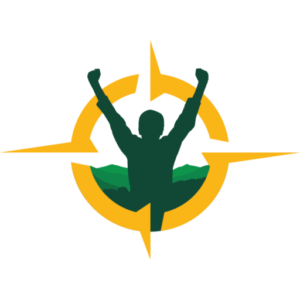 Rites of Passage
Get Involved