About
The Problem
With 43% of urban teens living away from their fathers, 42% of fathers failing to see their children after divorce, and an estimated 24.7 million children being raised without their biological fathers, there is an epidemic of sizable proportion that suggests we need a more significant effort to reach boys during their most formidable years.*
Our History
Founded in 2008, Journeymen is a nonsectarian, non-partisan, non-profit organization created by men for the specific purpose of mentoring boys 12-17 years of age through their passage into manhood. Our program is modeled after the work of Boys to Men, an international non-profit that, through its mentoring program and rites of passage adventure weekends, has powerfully impacted the lives of more than 3,000 boys and men throughout the world.
The Journeymen Program
Journeymen is staffed by dozens of committed men who have undertaken their own journeys of personal development. Our team of mentors and facilitators create a safe and stimulating environment, that supports and challenges boys in their epic transition to adulthood.

Through ongoing mentoring groups and individual mentoring relationships we provide adolescent boys (12-17) with ongoing guidance and support on their journey into manhood.
Twice each year we offer a rite of passage weekend experience, which provides a safe and powerful container for boys to consciously envision what kind of men they can be.
Once each month the mentors and staff of Journeymen meet to provide mutual support and guidance to strengthen our ability to mentor youth with compassion and dignity.
Several times each year we take the young men of Journeymen (whom we call J-Men) on outings and overnight trips. Some are community service projects, some are just fun outings, in which our mentors can further model authentic manhood while strengthening our bonds of friendship and community with the J-Men.
* Sources: Youthviews, Gallup Youth Survey 4 (June, 1997), Frank F. Furstenberg, Jr. and Christine Winguist Nord, "Parenting Apart," Journal of Marriage and the Family, and National Fatherhood Initiative, Father Facts, (3rd Edition): 5
Current Status
Journeymen was founded in 2008 by Jon Leidel and Chris Frisco. For its first six years, Journeymen was exclusively a volunteer-run organization, fueled largely by dedicated men who were also members of Asheville's Mankind Project chapter.
In August 2014, Journeymen contracted it's first part-time program director, who for the next four years standardized our programming, while systematizing administrative and fundraising procedures and strategies so that the organization could meet a growing interest and demand for our services. This consistent staffing is what made it possible to develop and implement programming such as our School Program and Crafting Passages program in 2017.
Additionally, we have partnered up with United Way's Community Schools initiative to provide school-based mentoring groups to 8th graders at Enka and Erwin Middle School. This partnership will enable many more boys to have access to support from men who are invested in them, while also benefiting from a safe and confidential space where they can speak what is on their minds, explore their emotions, and begin stepping consciously into manhood.
In 2015, over a dozen Boys To Men centers from the U.S. and Canada came together to found a national 501(c)3 Boys To Men, USA in an effort to bring group mentoring and rites of passage services to many more boys in the coming years. In 2016, Journeymen submitted to the national board a letter of alignment confirming our solidarity with this programmatic expansion and commitment to developing our programming right here in Asheville.
Journeymen is excited to move forward in collaboration with Boys To Men, USA, as this alignment empowers existing centers to learn from each other's programming and to collaborate on research and federal grant funding.
Over the past two years, we have not only seen growing numbers of initiates participating in our Rites of Passage Adventure Weekends, but also an increasing number of returning Journeymen who want to serve as staff, as a way of staying involved. We have developed a leadership track for aspiring ROPAW leaders including both staff and J-men.
Our semi-monthly mentoring groups have now expanded to two groups of boys meeting every Monday evening and have moved to a new community space in West Asheville.
Our monthly out-groups have grown in scope, incorporating both recreational outdoor activities and service learning projects in conjunction with local environmental organizations, including Asheville Museum of Science, MountainTrue and Long Branch Environmental Education Center.
Beginning in 2019, made possible by a grant from the Windgate Foundation and a dedicated "Fire Circle" of core donors, Journeymen was able to hire a full-time Director. The organization starts 2019 off with a strategic plan for program enrichment and expansion and has more volunteer investment and leadership potential than ever before. The future is bright and we look forward to the coming decade serving Asheville's young men.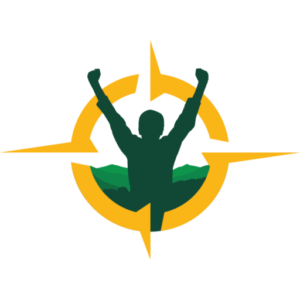 Rites of Passage
Get Involved